Hours of Operation:
Wednesday-Friday
8 am-6 pm
Saturday
7:30 -4 pm
Sunday/Monday
Appointment Only
Sameday Appts.
*By calling only
"Love is in the hair!"

" Come Experience Professional Service with a Personal Touch "
Our Stylists
Rassalyn
Owner of Xclusive Hair Studio, Rassalyn Willis received her degree from Jackson Academy of Beauty for cosmetology. For the last 15 years, she has been styling hair and gained extensive training in product knowledge, customer care, and hairstyling techniques. Rassalyn has used this experience to perfect her skills and bring creativity and naturalness to the hair. Her commitment to quality services is her objective.Rassalyn is a member of the National Stylist Association and a member of the Georgia Concerned Beauty Profesionals.
As a competitive stylist, she has won numerous awards and has been featured in several magazines, such as Upscale Magazine, Sophisticate Black Hair Magazine (numerous times), Atlanta Hair Directory, Hot Hair and Black Hair Styles, and Trends. Xclusive Hair Studio also does photo shoots and fashion shows, as well as weddings. Since 2000, we have worked with many celebrities, such as OutKast and T.I. and family, Jason Boyd (Poo Bear), Regina Bell, Leanne (from SWV), and Tiny from Escape.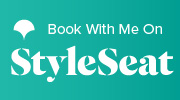 // ]]>
Felechia
Hello, my name is Felechia and I am the manager at Xclusive Hair Studio and Spa. I accept appointments Tuesday-Saturday. Early bird appointments are available as early as 7am! I am an expertise stylist in hair care and styling for the latest trendy client as well as the conservative laid back professional. I have worked the greater Atlanta area for the last 20 years, where hair care is my profession and customer service is my passion. With my professionalism, I bring a wide selection of styles: professional, trendy, stylish and edgy.Let me bring out the look that you desire while striving for your success in life, Im here to keep your hair polished to make sure that you're look represents your success. I stand behind my work, therefore I guarantee satisfaction!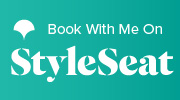 Jevon aka Lash King

Since 1997 til present I've been enhancing the beauty of women and men in Atlanta, through facials & esthetic services such as ear candling and body waxing too. Flawless eyelash application is a specialty of mine as well as eyebrow sculpting to complement the windows of the soul. I also help repair & correct imperfection, when UR Image is not becoming of you, then you should be coming to me. Make the first impression,the best.
Sabrina
Hello, my name is Sabrina Gilleylen. I absolutely love hair! It is my passion. I specialize in the health of hair with or without weave. I am known best for my growing hands. So if you want healthy, vibrant, strong and beautiful hair, come and get the Xclusive touch by Sabrina Gilleylen at Xclusive Hair Studio and Spa!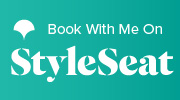 Spirit
Specializing in natural hair, Shanda (Spirit Butterfly) Oates' mission is to provide excellent and natural beauty. Using her own organic products to promote a helathy communion of the mind and body, whcih in return produces radiant hair!
Adrienne aka ''Bambi"
Hello, My name is Adrienne Peak. I am a committed onyxologist. I provide exceptional service as a nail technician and I pride myself on qualitycustomer service. I offer full services to my clients in great timing. My specialties are pedicures, acrylic application; gel polish, and let's not forget my creative, free hand nail art. My passion for nails shows
through my practice. My client's health is always a concern and priority
in my routines. I continue to network with fellow nail technicians to
further my skills and encourage the improvement of their skills to
increase the best customs in the nail industry.